Implementation Cost Analysis
---
---
VS.
Front End Development
Miva's powerful page templating system and language give our developers a distinct advantage, offering thousands of pre-built functions to rapidly create and deploy custom functionality. This efficiency reduces front end development hours by up to 60% when compared to Magento Enterprise.
Magento is an open source platform that requires developers to modify source code or write custom plugins to add functionality, the result is resource-intensive site builds in excess of $250,000.
Back-end Development
Miva's Enterprise Connect integration tools are pre-built to handle enterprise functions (i.e., automation, web services, file import/export, etc.). This efficiency results in a 30% reduction in upfront costs when developing back-end integrations compared to Magento. Additionally, our integrations require 15-20% less maintenance time ongoing.
Magento's integration with back-end systems (3rd party accounting, fulfillment, ERP, etc.) require custom integrations that are costly to build and maintain.
Average Miva
Enterprise Implementation:
$125,000
Average Magento
Enterprise Implementation:
$250,000+
Licensing & Hosting
---
Hosting Comparison
Miva maintains a world-class hosting environment, architected and engineered for high volume web stores. Our high-availability solutions provide the highest levels of performance and meet the strictest control and compliance requirements.
Magento does not provide hosting for Magento Enterprise, choosing to rely exclusively on 3rd party hosts who vary widely in terms of the quality of server hardware and customer support offered. Therefore, it is not uncommon for disputes to ensue between Magento developers and hosting providers as to the root of performance issues.
---
Magento Enterprise is an incredibly complex, CPU and RAM intensive software, in part due to its reliance on XML to render front end layout.
"...things behind the scenes (application configuration, system config, layout config, etc.) involve building up giant XML trees in memory and then "querying" those same trees for information. This takes both memory (stores the trees) and CPU (parsing the trees). Some of these (especially the layout tree) are huge. Also, unless caching is on, these trees are built up from files on disk and on each request."
– Stack Overflow | Full article here
No Safe Upgrade Path For Updates / Patches
---
"Even for me, as a full-time Magento developer, I get cold chills whenever someone calls me out of the blue to upgrade their Magento store to the most recent version."
— Tom van den Heuvel
Source: http://www.drewsanocki.com
Magento Enterprise periodically releases updates to Magento Enterprise. Upgrading to the newest release is a manual, time consuming, and complicated process, as follows:
Download and install the latest version of Magento in a development folder
Backup site database, copy to a new database, and run the database upgrade script to make any required database changes
Move theme and any extensions
Upgrade extensions
Move all media (images, etc.)
Move encryption key
Once everything is setup and working on the new version, swap the development and live store
Miva provides a safe streaming upgrade system, guaranteed never to break your store. Our upgrade process validates all steps to ensure they will complete before making any changes to your actual store. Each step is logged as it is completed so if, for example, the upgrade was interrupted by closing a browser, etc., Miva notates this and can resume from the point of interruption.
Magento 2: No Clear Upgrade Path
---
Miva's point and click upgrade path guarantees you'll be able to safely upgrade to the newest version of Miva forever, at the click of a button.
Magento's Future in Question?
---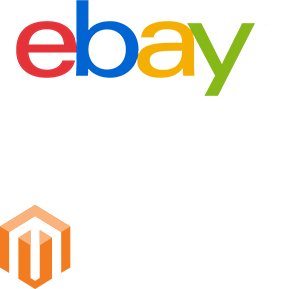 Original eBay Deal
In 2011, eBay acquired Magento; first buying 49% stake in the company, and acquiring the entire company several months later. In less than a year, co-founder Yoav Kutner had left the company, prompting the exodus of additional Magento managers.
eBay Integration Pains
Magento was intended to be a part of eBay's X.commerce initiative, however issues with integration stalled the project and took focus away from Magento 2, delaying development significantly. While eBay made significant moves to re-focus the platform, the partnership between the two companies appeared strained. In early 2014, eBay laid off 50 Magento employees, prompting Magento's chief product officer to leave. Later in 2014 eBay shuttered Magento Go, effectively cutting off services to 10,000 Magento store owners.
eBay Plan For Magento Dead, Magento Sold (Again)
On July 17th 2015, eBay packaged Magento into a deal that sold its eBay Enterprise Ecommerce technology business to a group of private equity firms.
All told, eBay lost $1.475 billion dollars in the transaction, and although clearly the majority of that loss is attributable to the deal's centerpiece, GSI Commerce (originally purchased for $2.4 Billion), what's still unclear is the strategy behind including Magento (originally purchased for $180 million) in a deal that was largely about eBay unloading GSI Commerce and redirecting effort to focus on its online marketplace business.
The acquiring group of Sterling Partners, Longview Asset Management, and Primera have not made public their plans for Magento, and speculation continues as to what will become of the company.
"...there is a huge market potential for ecommerce software that offers the right marketing tools. Magento is dead. But who will bridge the gap?" - Harlo Interactive
Miva's Bold Statement and The Future of Ecommerce
---
Since 1997, Miva's software development team has painstakingly architected and engineered our ecommerce platform, the software, the engine, even the language upon which it is written. This philosophy has given us unparalleled control over our software's evolution, and the result is the most cohesive, flexible, and scalable framework available in the ecommerce industry.
This same can be said for the leadership guiding Miva as a company; the original members of Miva continue to manage day-to-day operations and set our future course. We are a rarity in today's business environment; a privately held, profitable company that chooses to invest heavily in our core platform.
As such, we are perfectly positioned to do what we do best: solve enterprise level solutions for multi-million dollar online stores.
Need Help?
Have Questions?
Join the Tens of Thousands of Merchants Using Miva
Get Started