Guide


Thank you!
Here's your guide.
How to Stand Out in an Age of Crowded Ecommerce
The online commercial environment is more competitive and
turbulent than ever. Rise above your competitors with these best
practices for standing out and selling more.
Download Free Guide
You will also receive an email shortly with a link to your guide.
Learn how to create an effective marketing engine that generates awareness and wins over customers.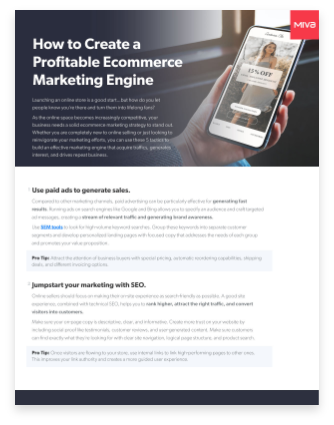 Free Whitepaper