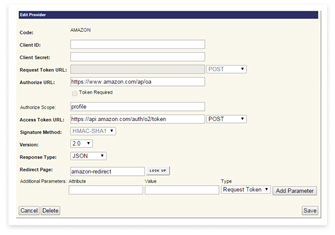 Securely Connect to Amazon
Behind the scenes there is a new powerful OAuth module that allows you to securely connect to Amazon's API. This allows your customers to use their Amazon user credentials to create a Miva customer account and log into your Miva Merchant store.
Create new accounts in a few easy steps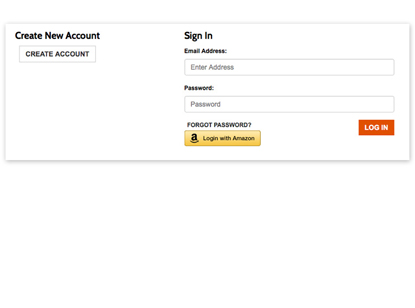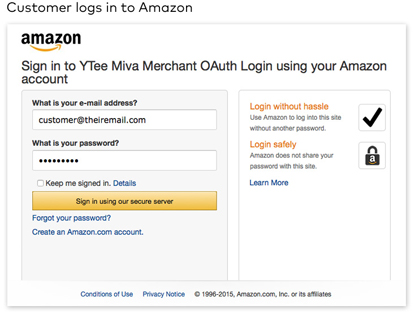 Allows existing customers to link Amazon to their existing account
Customers who already have an account on your Miva store can login to their existing account and link it to Amazon. This allows them to login via Amazon or their existing username and password!
One Click Login
Once your customer has a account that is linked to Amazon, the next time they come back to your site they can securely login using a single click making the checkout process simple and easy.