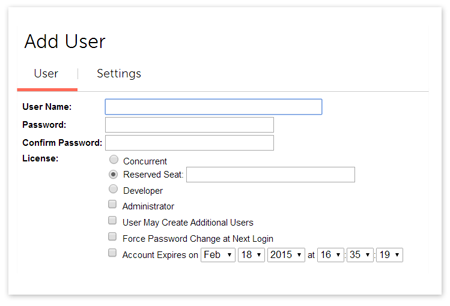 Allocating A Reserved Seat User
When creating a new user from the Miva Merchant admin, there is now the ability to choose a license type. Selecting the "Reserved Seat" option will cause this user to allocated as a Reserved Seat and always connect to Miva Merchant. Each reserved seat you purchase will come with its own license, which must be entered at the time you create the user. Reserved Seats can be purchased for $50/seat per month.
To signup and request a Reserve Seat License, please click the link below.