Omnichannel

Guide: 6 Ways to Attract More Customers With a Bricks and Clicks Retail Model

Free Download
The balance of retail has shifted. Today, shoppers increasingly expect a seamless experience, using whichever channel is the most convenient. Brands with a strong omni-channel presence will be in a better position to drive growth and increase customer retention.
Today's businesses are leveraging a bricks and clicks model to enable customers to move seamlessly between the digital and physical, leading to higher conversions and revenue for many online businesses.
A union of bricks and clicks is becoming the gold standard of successful retail.
A successful bricks-and-clicks retailer uses their online and offline stores in tandem–with each supporting the other in a single retail strategy. Download this guide and learn the six traits of a highly successful "bricks and clicks" business model and how to leverage it for your business.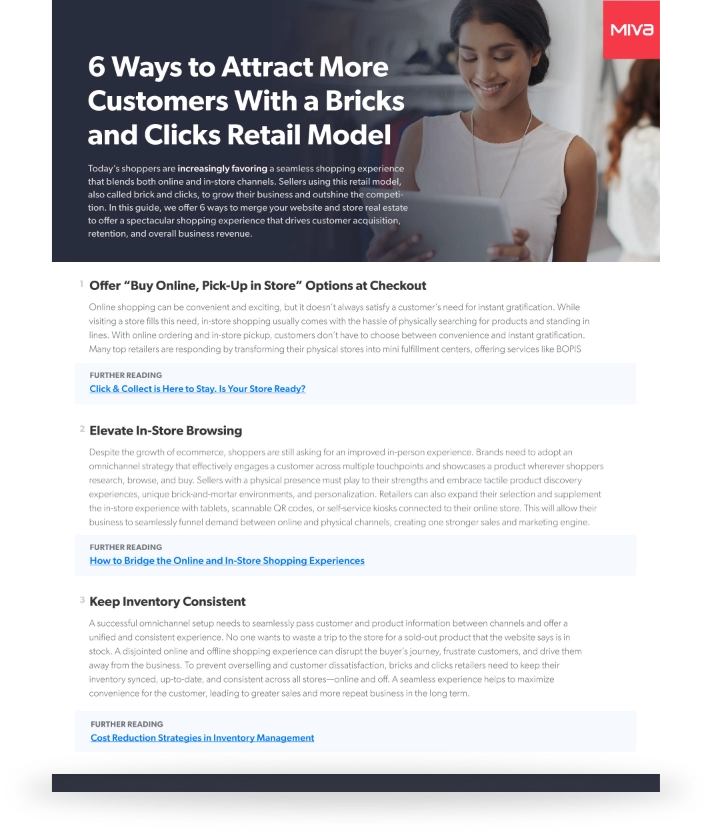 By submitting I confirm that I have read and agree to Miva's Privacy Policy.