Guide

How to Create a Profitable Ecommerce Marketing Engine

Free Download
Launching an online store is a good start...but how do you let people know you're there and turn them into lifelong fans?
In a competitive and rapidly changing industry, ecommerce marketing helps your business build brand awareness and bring customers to your products or service. Whether you are new to selling online or looking for ways to reinvigorate your marketing, this actionable guide will show you how to create an effective ecommerce marketing engine.
Learn to leverage SEM, social media content, email marketing, and content to increase awareness and win over customers.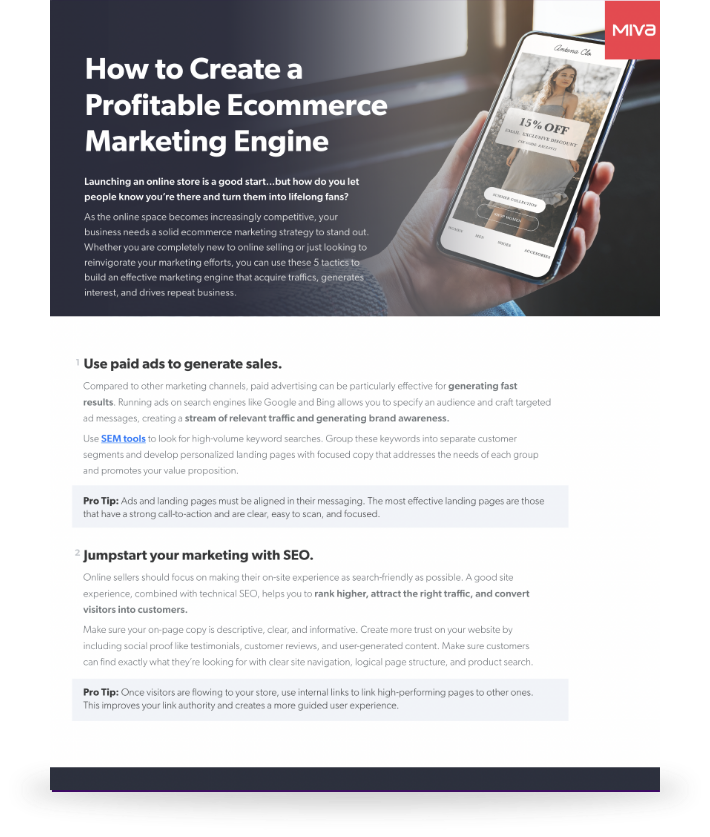 By submitting I confirm that I have read and agree to Miva's Privacy Policy.