Omnichannel

Guide: 5 Effective Ways to Enhance Your Online Store for Mobile Shoppers

Free Download
Mobile commerce is here to stay. To stay ahead, your business needs to create an easy and engaging experience for mobile shoppers.
A solid mobile commerce experience will keep your customers coming back to your business and ensure your sales continue to grow in years to come. In this guide, we provide 5 ways to reach mobile shoppers where they are and deliver an enhanced brand experience.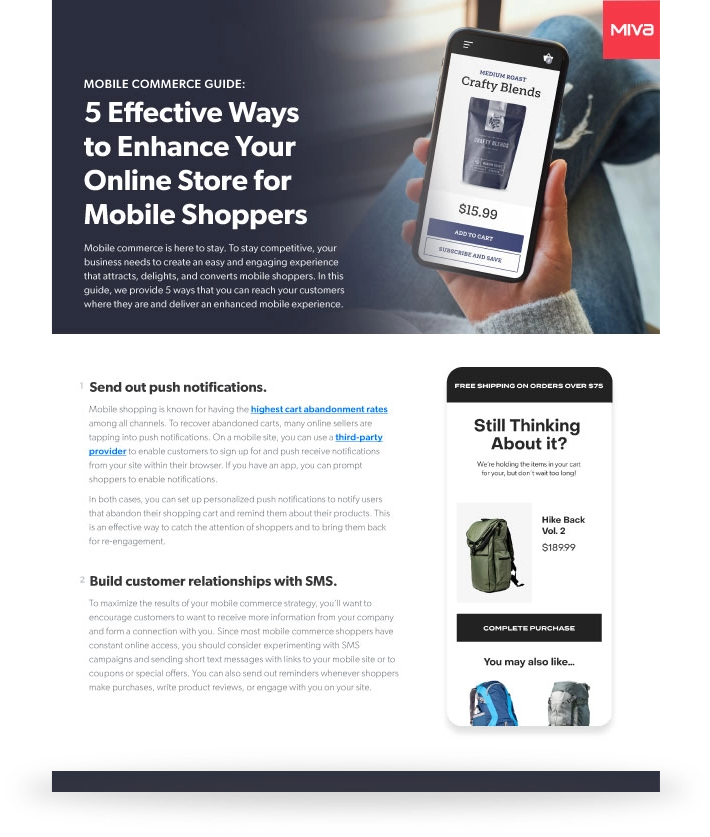 By submitting I confirm that I have read and agree to Miva's Privacy Policy.