Automate order and inventory management, fulfillments, and more with Celigo
Use Celigo to integrate Miva for timely order fulfillments, accurate inventory numbers, and real-time visibility into order statuses. Celigo offers both prebuilt and custom integrations for Miva that can be easily configured and deployed without specialized IT resources.
Streamline and scale your eCommerce operations by automating processes on Miva!
Company Overview
Celigo's integrator.io is a complete iPaaS that automates key business processes at scale by enabling anyone across your business to integrate applications, whether they're IT or business users. Leveraging over a decade of experience helping thousands of customers integrate their systems, we've built an iPaaS that easily connects thousands of applications while requiring fewer resources to maintain.
Key Features
Order Management: View and manage orders in your ERP as soon as shoppers check out on your Miva storefront
Shipping & Fulfillment: Sync shipping information and update customers in real-time
Inventory Levels: Synchronize stock levels between Miva and your ERP to minimize under/over-selling products
Products & Variations: Centrally manage your product catalog in your ERP and automatically publish product listings to Miva
Payment & Invoicing: Record payments as journal entries at the time of sale
Cancellations & Refunds: Sync cancellations and refunds status between your ERP and Miva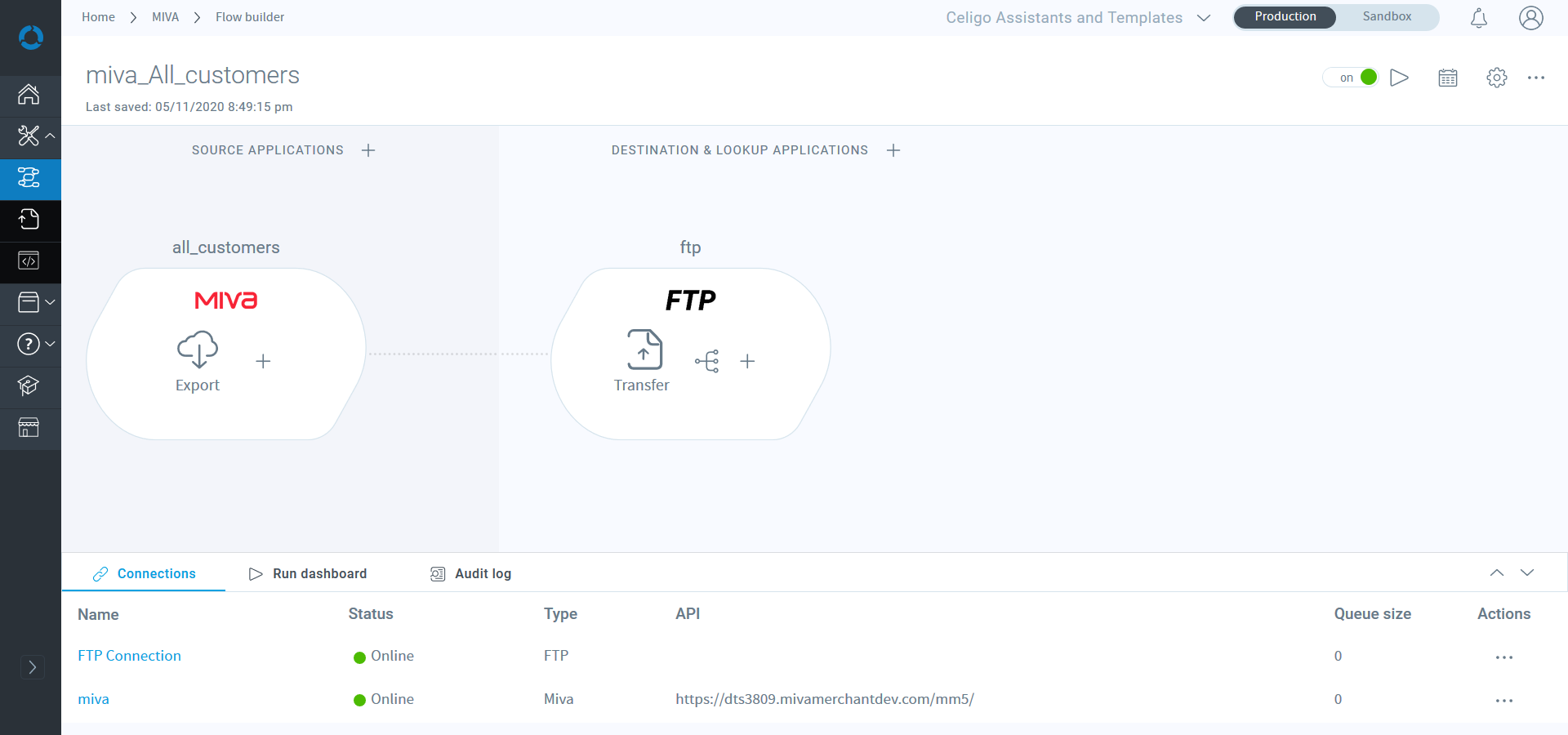 Want to get started?
Contact one of our specialists for a demo or sign up on integrator.io for a free 30 day trial.
Sign Up Now