The All-New
Miva PageBuilder
Miva's no code website builder. Your business, your way.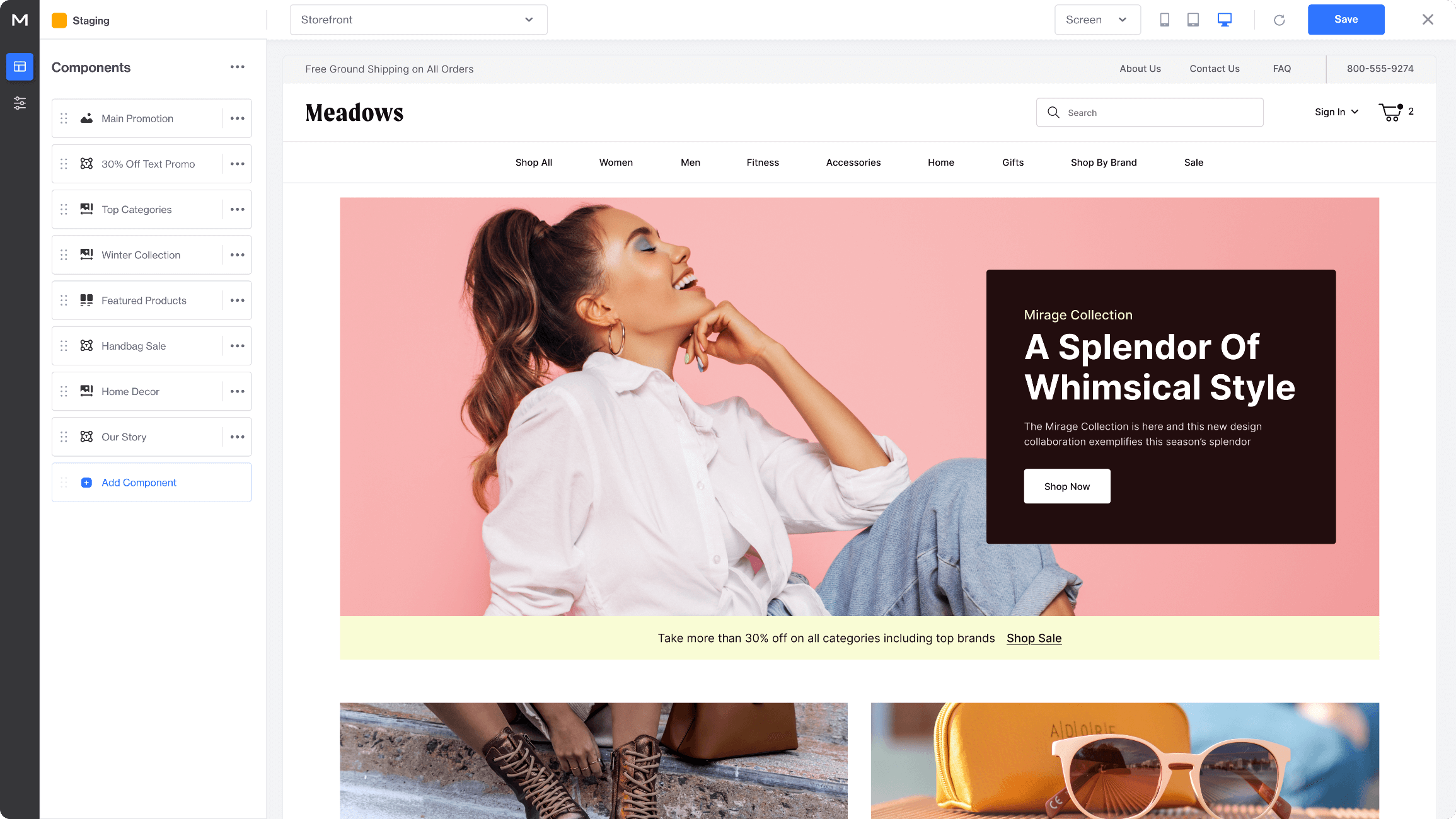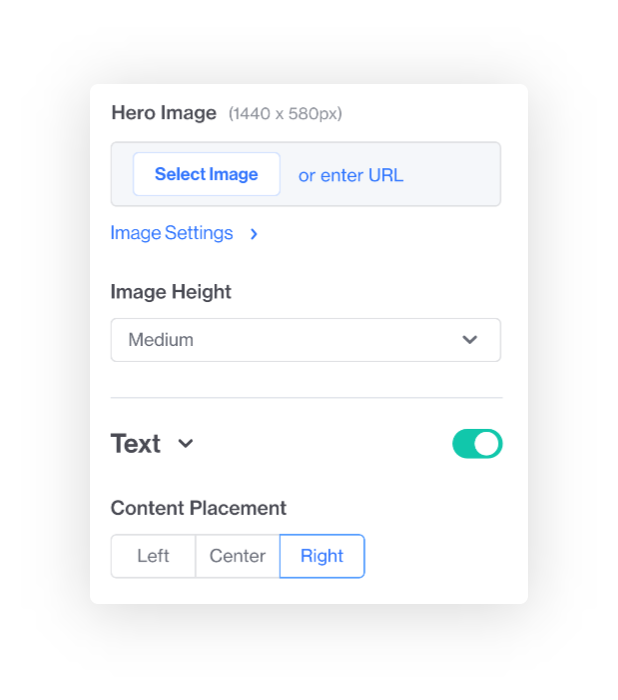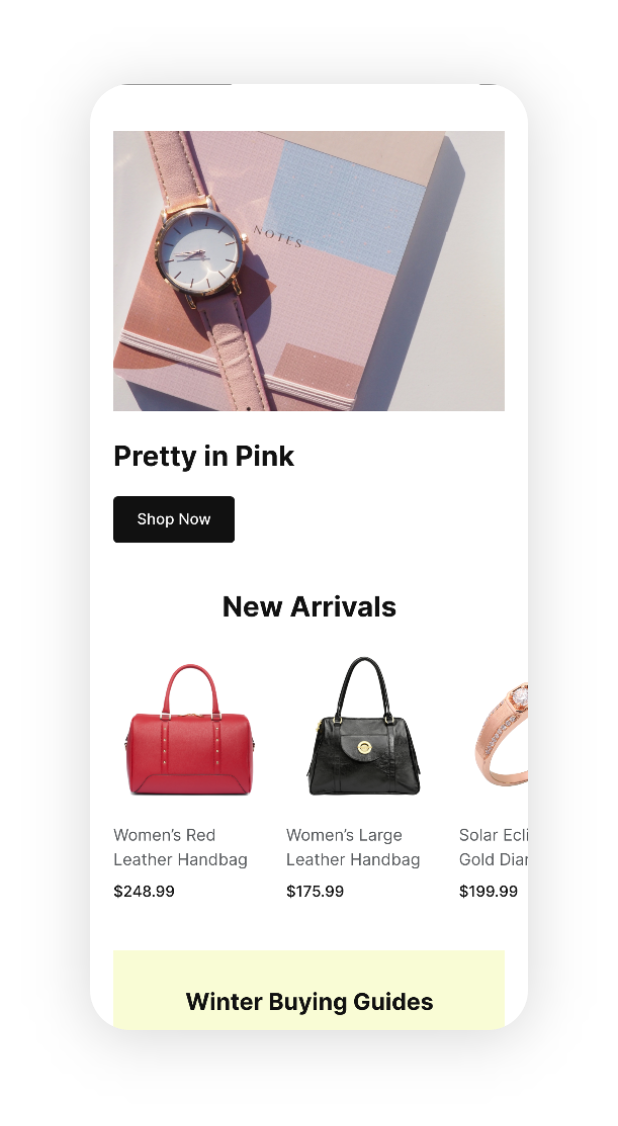 Move fast and sell things.
PageBuilder's suite of page design features give your business the ultimate advantage: time. It has never been faster or easier to create an outstanding shopping experience for your customers.
Marketers meet your match.
Miva's PageBuilder has been designed specifically for the marketer, with exceptional ease-of-use and fast access to the most common ecommerce marketing pages, promotions, and features.
Easily update your homepage

Keep your site fresh and make changes to your storefront with ease

Create new landing pages

Reach your audience with beautifully composed layouts, loaded with images, sliders, carousels, video, and text

Brand your site

Develop brand identity with easy application of your house style and logo elements

Drive SEO content

Stay search-relevant with control of page settings, metadata, headlines, and copy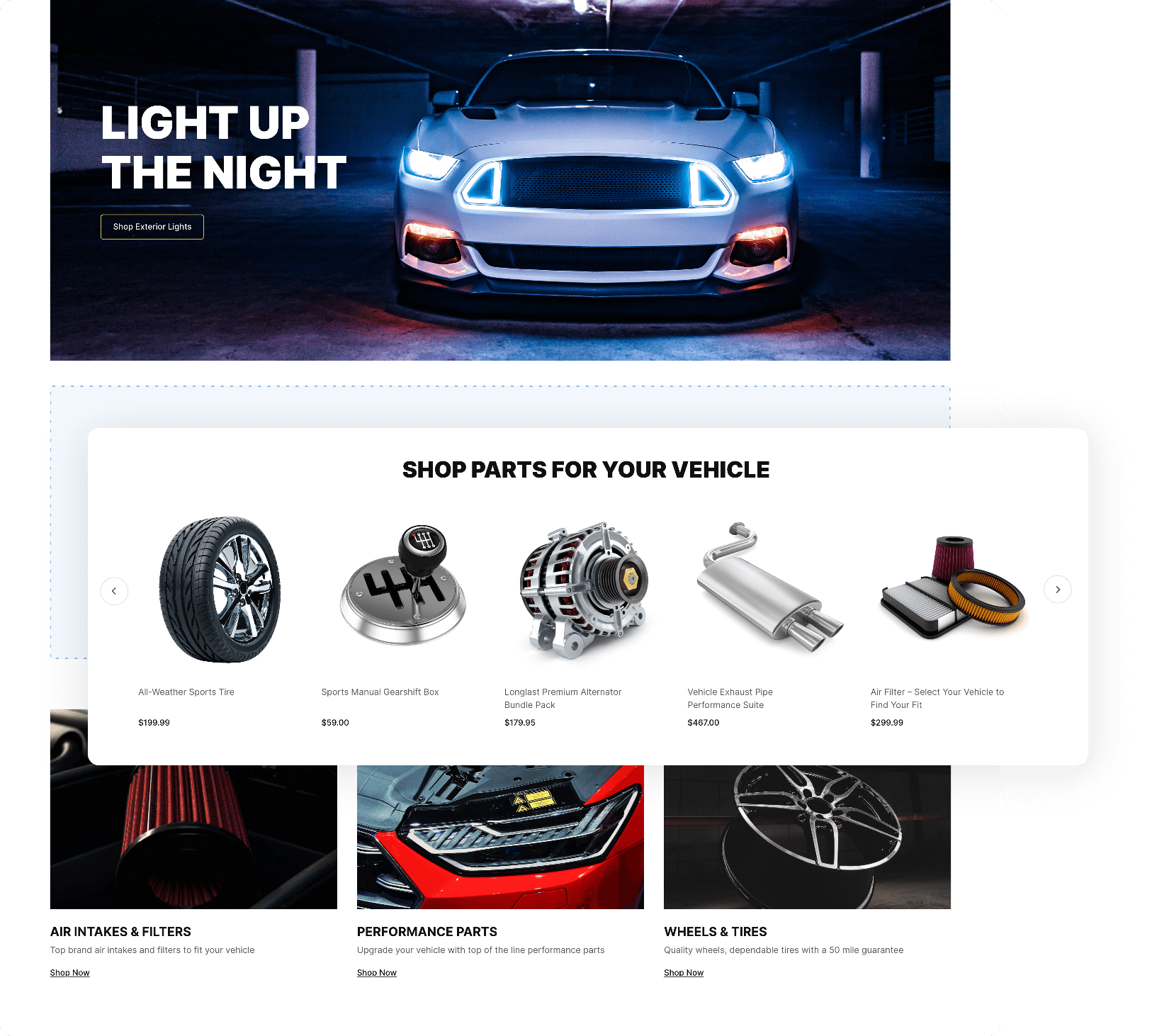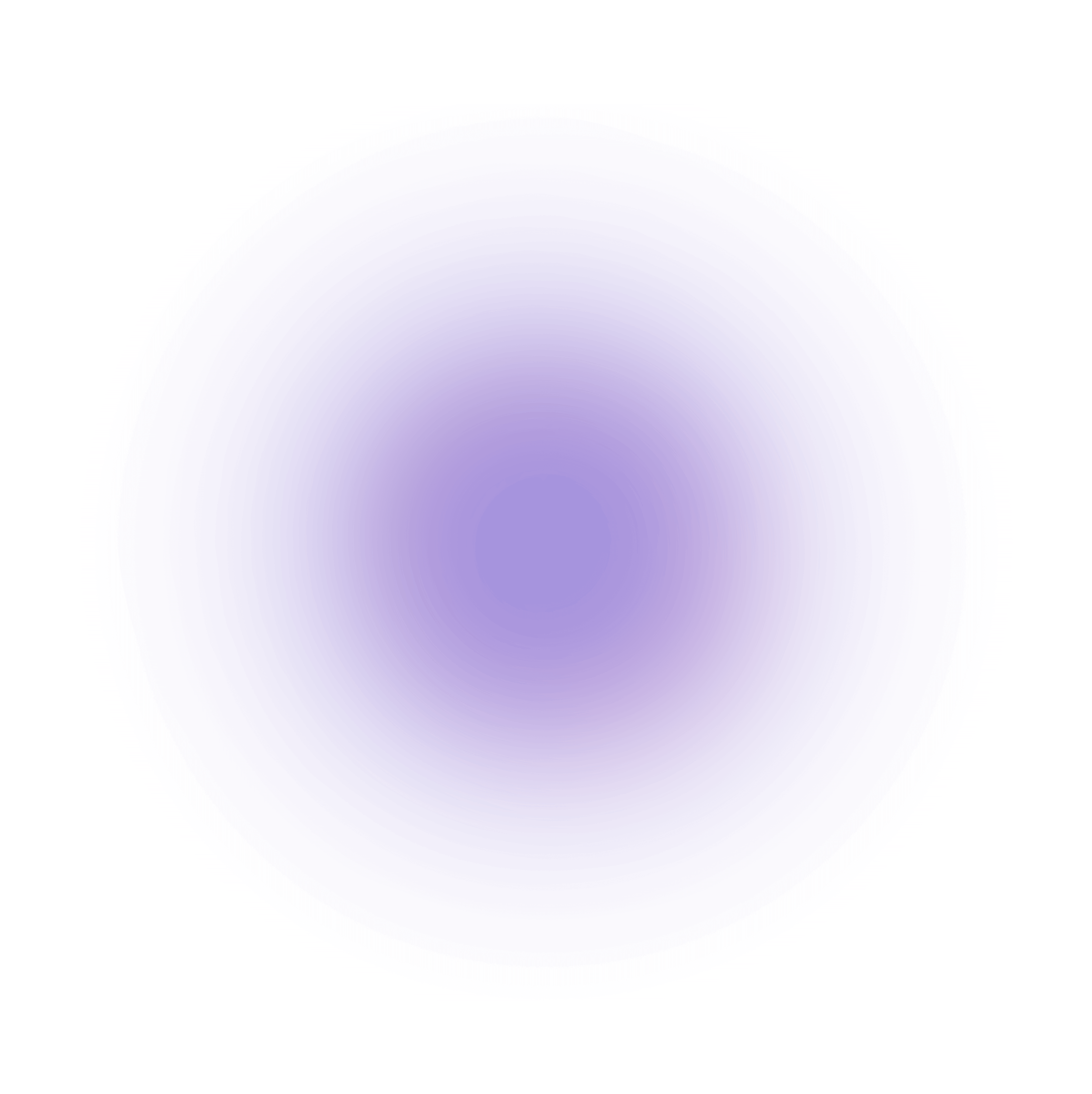 No code? No problem.
With Miva's website builder, knowledge of HTML/CSS is not required for creating unique, beautiful, standards-compliant shopping experiences which connect with shoppers and deliver results.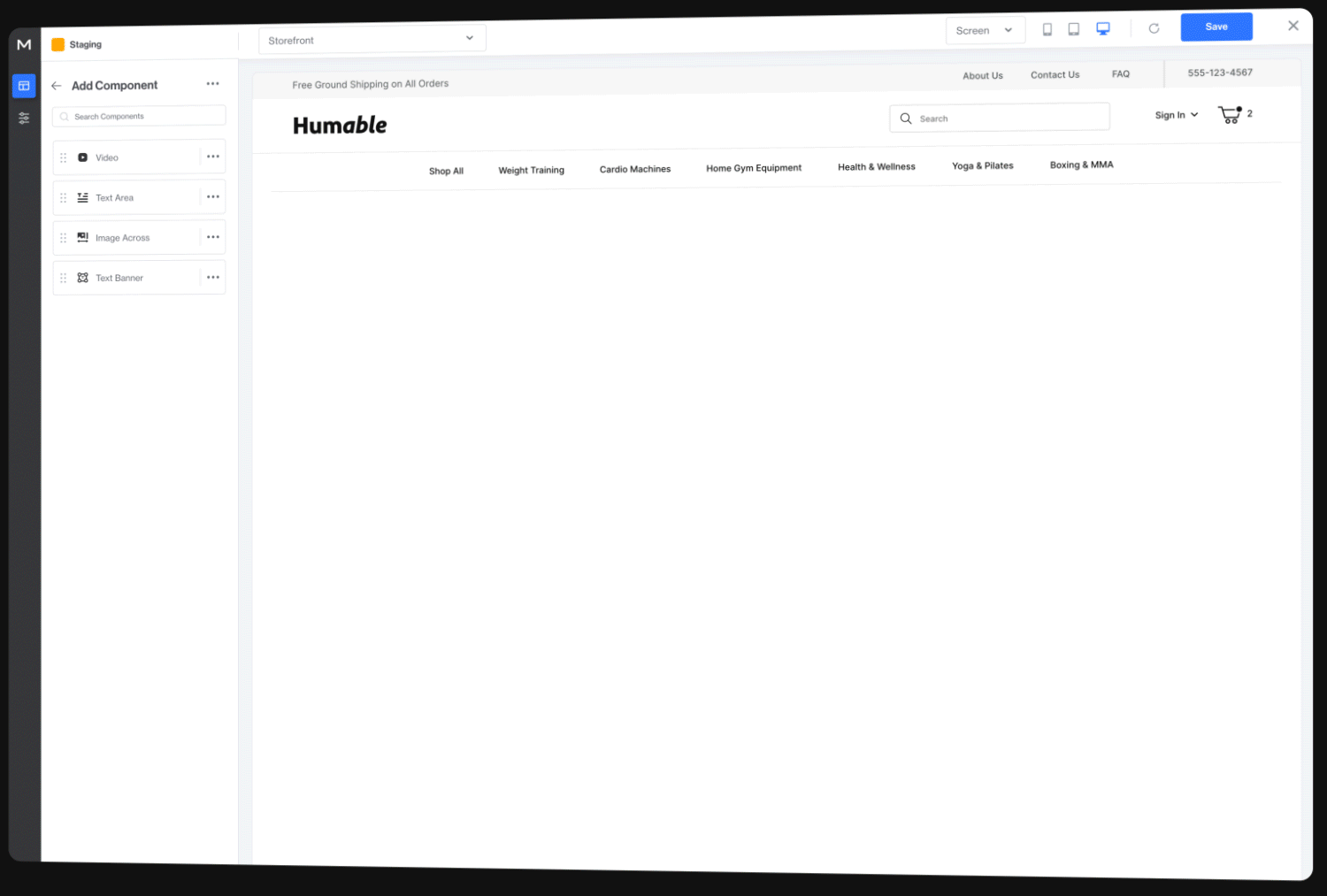 Configurable page components give you total flexibility
Responsive PageBuilder components are the versatile building blocks of outstanding website pages. Select and configure banners, sliders, carousels, images, text, video, and more.
Choose from a selection of pre-designed components
Sculpt your dream page with a full suite of the most popular site page elements.
Customize elements to fit your website's needs
Take control over color, spacing, content, and more to customize components so that they're just right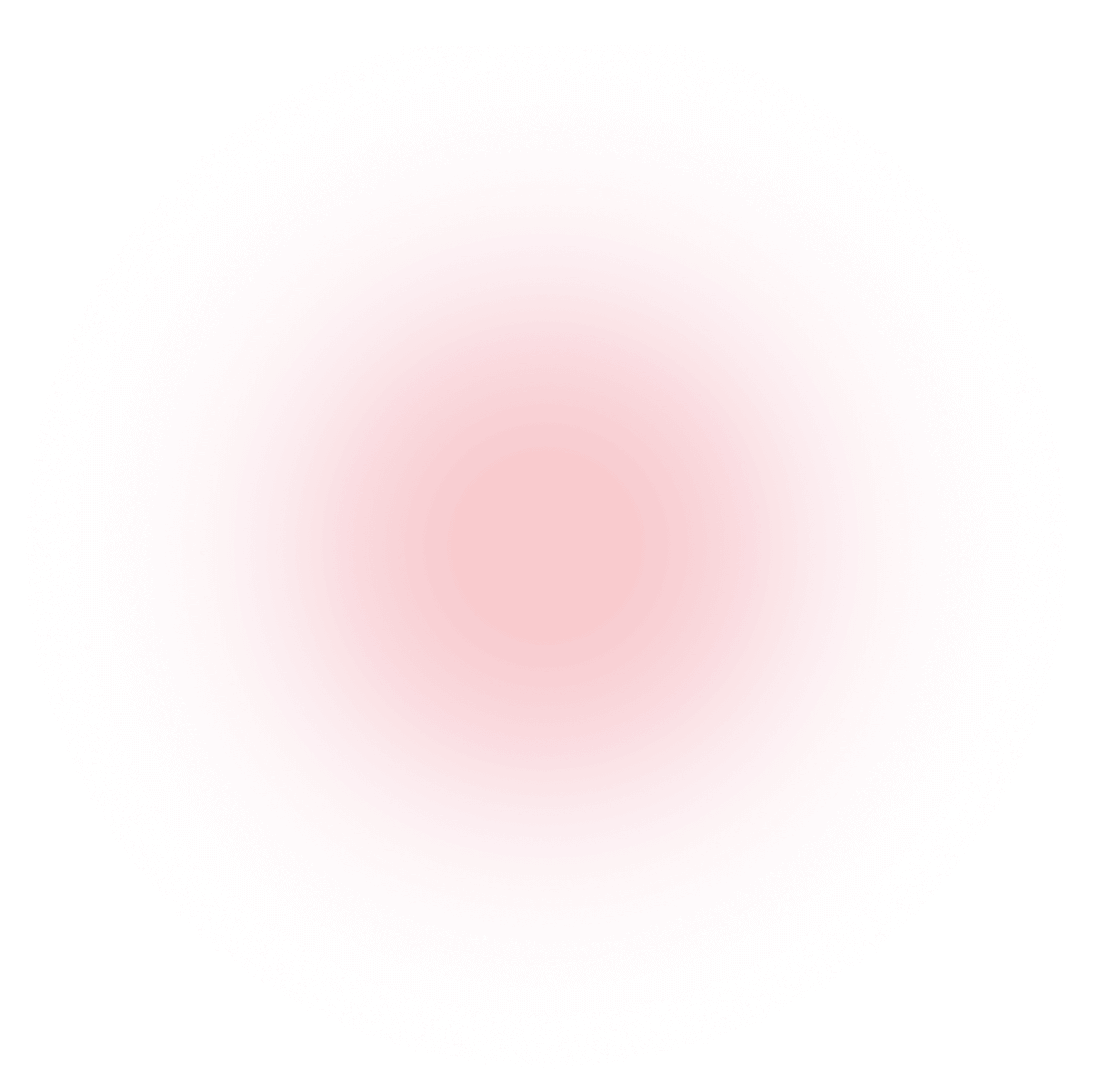 Reusable layouts make it easy to build every page your business relies upon.
Choose from a library of pre-designed page layouts, or create your own. Drag & drop re-ordering makes it easy to build, modify, save, and re-use any layout on your site.
Don't reinvent the wheel every time you update your site.
Save valuable time by adapting and reusing components, layouts, and pages throughout the year. Already built a Black Friday promotion? Simply update the content and repurpose those pages in the spring. And by scheduling page content to launch in the future, you can work in advance and avoid the holiday rush.
Schedule upcoming promotions

Build components and promotions ahead of time and schedule them to go live in the future

Copy components and layouts for seamless reuse

Made the perfect component or layout? Duplicate it or copy it to any page for rapid reuse
Ensure your vision with sophisticated Live Preview
Use PageBuilder's Live Preview to see how scheduled elements will display at a future date and time, confirm that complex price, coupon, and group rules work as intended, and ensure that pages dazzle on every device.