Data-driven personalization and intelligent collaboration
4-Tell automatically leverages sales, browsing history, and real-time shopping behaviors to place the right product in front of the shopper at the right time.
Company Overview
4-Tell is the market leader in data-driven personalization and intelligent collaboration. We drive smart CX by helping brands build loyalty and increase revenue through amazing shopping experiences. Our features include product and content recommendations, site search, predictive analytics, and collaborative boards, can integrate seamlessly with all your business systems (CRM, ERP, PIM, POS, CMS, etc).
Key Features
Product and Content Recommendations are automatically updated with every click a shopper makes ensuring a personalized experience.
Site Search leverages the same real-time behavior used for recommendations to personalize search results to each customer.
4-Tell's Smart Commerce℠ Platform unveils insights about your customers and products to empower your team to create experiences, engage customers and drive sales.
4-Tell's patented algorithms and machine learning technology automatically enable personalization at every point of the customer journey.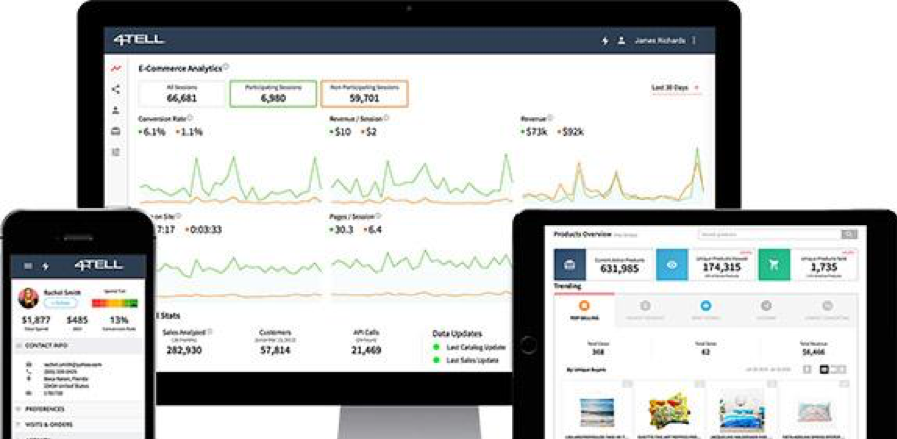 Get started now
Sign up for a demo of 4-Tell's Smart Commerce℠ Platform and our leading personalization solutions. See how we are building truly personalized customer experiences.
Sign Up Now