Automate operations centrally to sell more and expand your business.
4Psite is the leading web-based, multi-channel Order Management, EDI, and Warehouse Management system that automates online retailers' overall operations by centralizing and helping to grow their business more efficiently.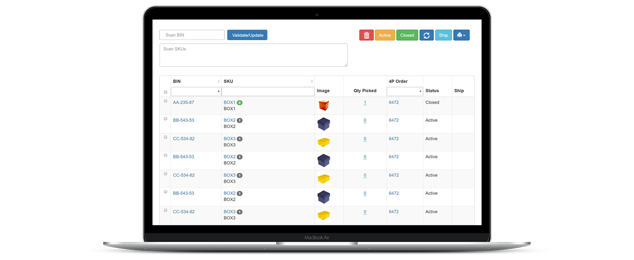 Company Overview
4Psite simplifies your ecommerce operations by providing seamless integration and enabling you to manage your ecommerce sales across more than 40 carts and channels, within a single interface. This includes Miva stores, Amazon, Amazon Vendor, eBay, Walmart, Walmart DSV, and more. 4Psite captures and manages all of your orders, supports shipping, inventory, drop shipping, payment-processing, purchase-orders, manual-orders, built-in CRM, wholesale & manual order management, reports & listers, feeders, advanced WMS, EDI services and other essential features to grow your business.
Key Features
4Psite End-to-End Multi Channel Order Management System seamlessly integrates with your stores and channels and automatically pulls the orders, pushes back shipping information and inventory levels to serve you as a central and accurate inventory management system.
The Central Inventory Management auto-feeds inventory levels to your stores and channels, manages RMA, automates purchasing management, handles kit / set / assembly, options for SKU conversion, and built-in scanning capabilities.
4Psite provides built-in shipping and drop-shipping systems to offer you an advanced and flexible way to fulfill your orders. We also deliver an EDI System as another way for retailers to connect with vendors and 3PLs. (B2B)
The Warehouse Management System will assist you in managing larger or more complex warehouses and speeding farther your operations by providing multiple warehouses and multi-bins management, efficient picking process, and batch operations.
4Psite helps you to expand your business in many ways including:
- Listers to Walmart, Jet, eBay and Amazon.
- EDI connectivity that enables retailers to sell on large platforms such as Amazon Vendor, Walmart DSV, Lowe's, Home Depot, Groupon, Hayneedle, Overstock, Wayfair, Build.com and more.
Our system offers other essential modules and features such as:
- CRM - comprehensive customer information, order status portal, direct incoming and outgoing emails, automatic updates, and reports.
- Manual orders and Wholesale support system (B2B).
- Business Intelligence through performance reports and wizard segmentation.
- QuickBooks Integration.
- And more...