Take the Guesswork Out of Sales Tax
Stop worrying about sales tax! Our one-and-done solution has everything you need to maintain sales tax compliance. That way you can focus on what you do best...selling.
Company Overview
AccurateTax.com provides a full-cycle sales tax solution for e-commerce merchants that simplifies the sales tax process from customer to taxing authorities. It is designed to be a simple drop-in solution that frees merchants from the tedious maintenance of ever-changing sales tax rates and regulations.
Key Features
Accurate sales tax rates and calculations for every US state
Sales tax reporting, remittances, and online filings
Sales tax exemption certificate management
Product tax classification support (apparel, medical, food, etc)
Support for sales tax holidays in applicable states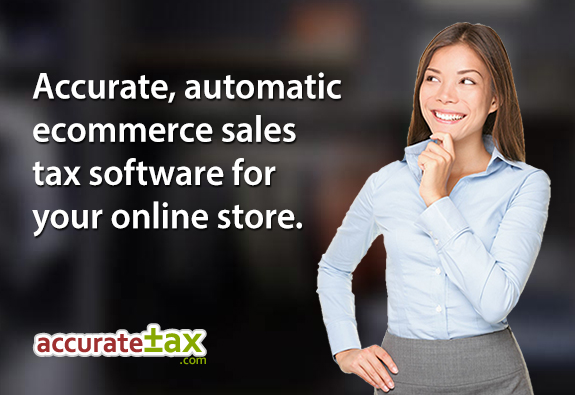 Get started with AccurateTax.com
Don't wait for the audit...Get compliant with sales tax laws now!
Sign Up Now