Accurate Shipping Rates Made Simple – Let US Do The Hard Work!
Advanced Shipping Manager delivers full control over ALL of your shipping rules and methods. No matter how complicated your challenge may be – Advanced Shipping Manager can help! Our customers say our app pays for itself almost immediately!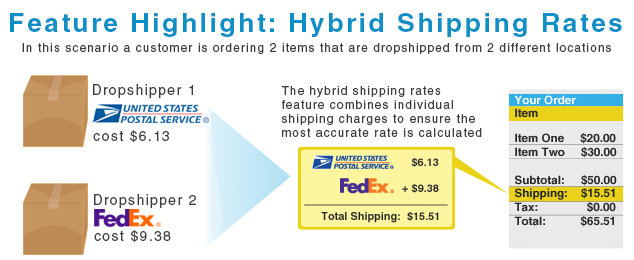 Company Overview
Helping thousands of online stores configure and display accurate shipping rates since 2005.
What will you gain as our customer? Full access to our staff – where you will receive excellent advice and support from a dedicated team via phone, tickets, email, and live chat! A team that understands that our success begins with yours!
Key Features
Display real-time shipping rates from over 50 supported parcel and freight couriers.
Create destination specific shipping rule tables to calculate shipping rates based on various factors.
Designate zip/postal codes from which an item ships, and create shipping rules for those origins.
Set dimensions for any item to account for dimensional weight when calculating rates in real-time.
Prevent specific items from being shipped via certain shipping methods when not applicable.
Designate specific items to ship separate from the rest of the order.
Display estimated delivery dates based on cut-off time, item-level processing, and actual transit time.
Display and charge duties and taxes for international orders at checkout.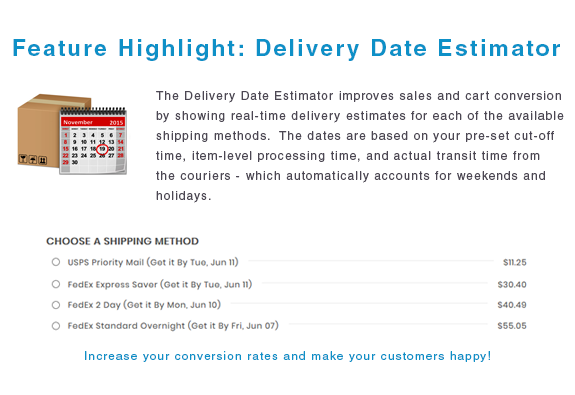 Get started now
Sign up for Advanced Shipping Manager now and take full control over your shipping rates!
Sign Up Now