Flexible payments help shoppers say yes
No matter your industry, Affirm's tailored programs remove price as a barrier, turning browsers into buyers, increasing average order value, and expanding your customer base.
Company Overview
Affirm is modernizing consumer credit and changing the way people shop. We partner with 29,000 retailers to give our network of over 7.1 million users the flexibility to buy what they want today and make simple payments over time. Our transparent terms (no fees, no compounding interest) boost customer satisfaction and result in higher conversion rates and repeat purchases for merchants.
Key Features
Fast-track your revenue goals with a tailored program
Choose what works best for your business, whether it's monthly payments tailored with longer terms and the option of 0% APR, or split pay on a fixed, interest-free schedule.
Accelerate customer acquisition
Tap into our premium network and empower more shoppers to buy exactly what they want, when they want it. Offering the convenience of Affirm's flexible payments gives your business an edge, increasing customer satisfaction and retention.
Approve more customers
Our machine-learning-based underwriting approves 34% more customers than our competitors, on average. We approve order values from $50 to $17,500.
Getting started is easy
We'll guide you through our straightforward integration in an hour or less. We pay you up front--within 1-3 business days of purchase and take on risk, from costly chargebacks to fraud.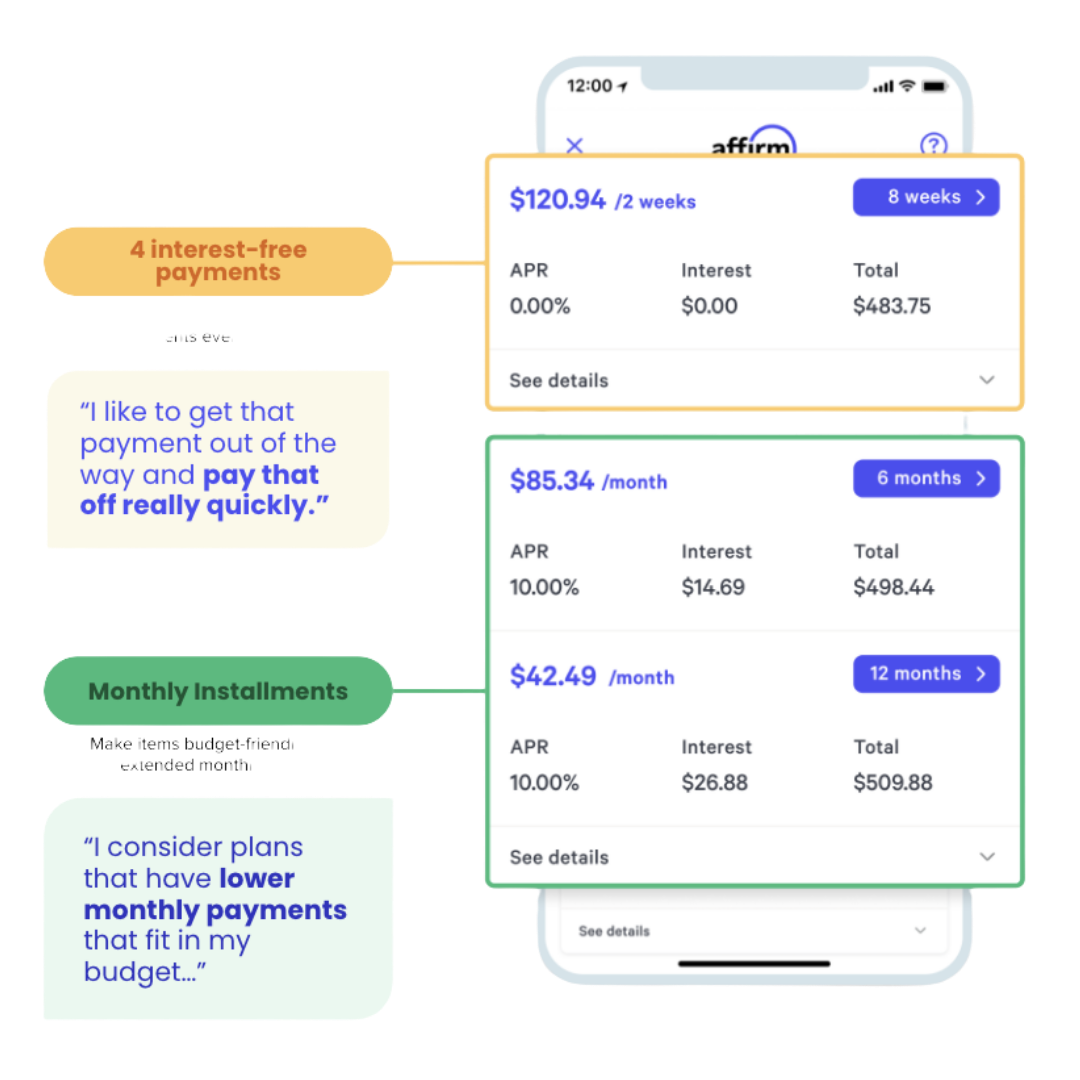 Get started with Affirm
Explore our tailored solutions by signing up today.
Sign Up Now