Flexible, Scalable, Order Management Software for Online Retailers
The Stone Edge Order Manager is an easy-to-use, customizable order and inventory management platform designed for multi-channel retailers. The Order Manager is extremely flexible and can adapt to a multitude of uses and does not pigeonhole you into a single business process. It sits at the core of your software eco-system and seamlessly integrates your selling channels, accounting solutions, payment gateways and more.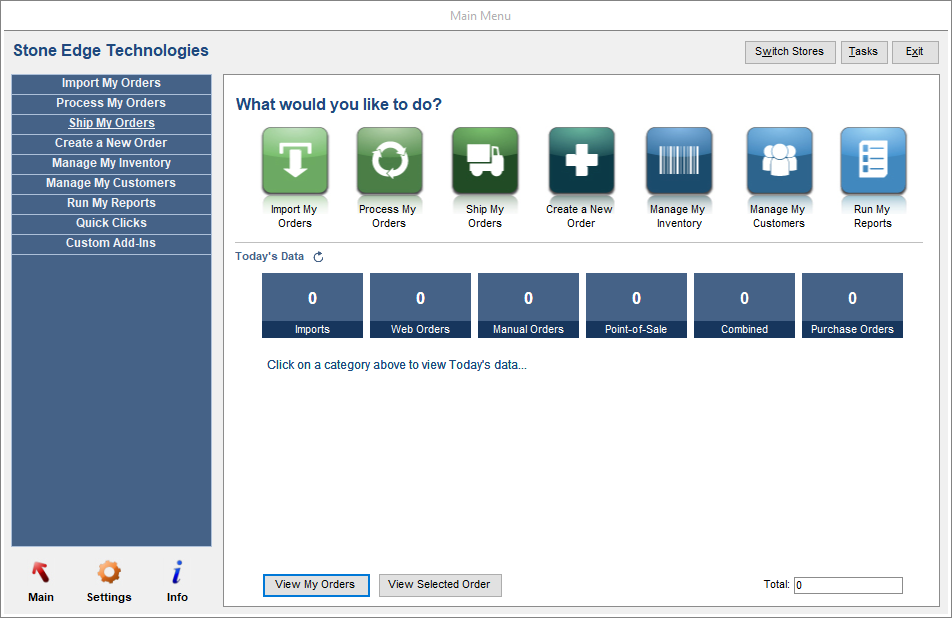 Company Overview
Stone Edge has been a top selling Order Management solution for nearly 20 years. Thousands of online retailers have trusted their retail businesses to the Stone Edge Order Manager. Powerful tools, flexible configurations, open source code, countless pre-built integrations, and a broad install base are the reasons our retailers have fallen in love.
Key Features
Order & Inventory Management: Full visibility and control over your online, in-store, and call-center orders, enabling you to increase sales by improving customer service, maximizing inventory turns, and decreasing costly shipping errors.
Fulfillment & Shipping: Automate order routing, returns and exchanges, and streamline the shipping process with multiple carriers including UPS, FedEx, and USPS.
Supplier & Vendor Management: Easily manage vendor information and automate the replenishment process, from generating and tracking POs through confirming receipt of products and generating payments. Reduce out-of-stocks and excess inventory without extra effort.
Catalog & Price Management: Classify and maintain product information, attributes, brand assets, and pricing tables as well as kits, upsells, and cross-sells. Whether you're managing 500 or 500,000 SKUs, we have the right workflow tools for you.
Reporting & Analytics: A powerful reporting tool that features over 200 standard reports and graphical displays, ad-hoc reporting capabilities, and exception management dashboard puts unlimited actionable intelligence at your fingertips for proactive, informed decision making.
Customization & Integration: Integrate with shopping carts, shipping platforms, marketing solutions, warehouse management systems, barcode scanners, scales, and other platforms in the ecommerce ecosystem. Open-source in nature makes customizing your installation to fit your exact needs a possibility.