Thank you!


Here's your whitepaper.
The Resilient Retailer's Survival Guide
Between the demise of brick-and-mortar retail and increasing competition in ecommerce, retailers will
need to make some serious changes if they want to stay successful.
Read about the tools you need to conquer the so-called "retail apocalypse",
from discovering your unique value to seizing market share.
Download Whitepaper
You will also receive an email shortly with a link to the whitepaper.
See how this event linens company sets itself apart in an extremely saturated market.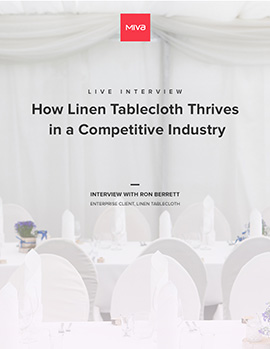 Free Webinar Access