Consumer Behavior

Guide: What Baby Boomers Want From Your Ecommerce Website

Free Download
Online businesses can no longer ignore the buying power of baby boomers. Here's what you need to get their attention.
2020 brought many changes to ecommerce–one of them is baby boomers becoming the fastest-growing group of online shoppers. This recent accelerated growth provides a valuable opportunity for sellers. With immense purchasing power and high levels of customer loyalty, baby boomers are worth the extra effort it might take to deliver what they're looking for.
With brick and mortar stores–the preferred channel for many baby boomers–opening up again, this is an opportune time for online sellers to build loyalty among these shoppers and keep them online. Download this guide to learn what baby boomers expect from your business and what you need on your ecommerce website to appeal to them.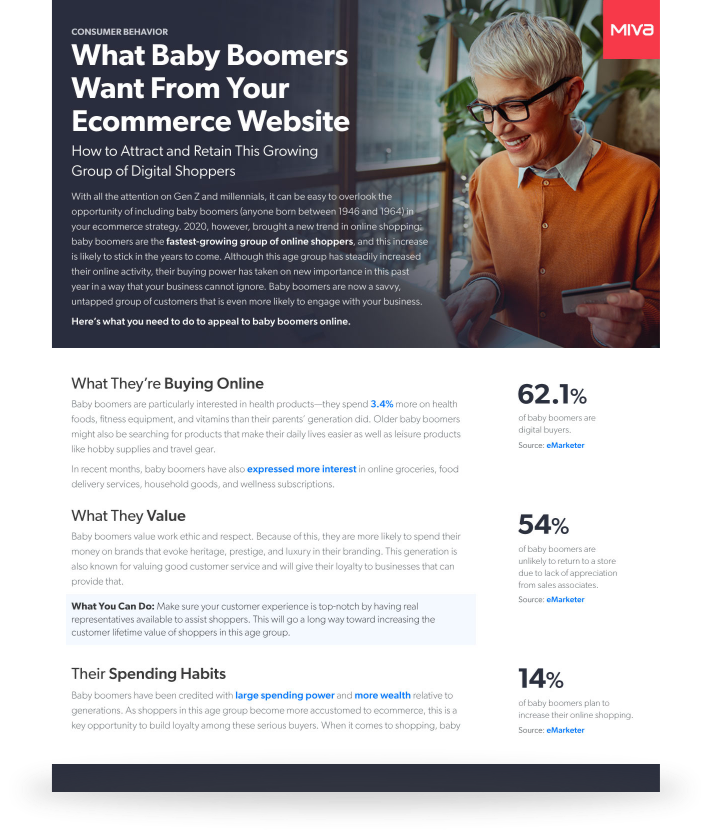 By submitting I confirm that I have read and agree to Miva's Privacy Policy.