Business Strategy

5 Steps for Refreshing Your Ecommerce Pricing Strategy

Free Download
Pricing is more important than ever in today's unpredictable ecommerce landscape. Is your business set up to generate profit?
To navigate topsy-turvy customer demand and manage ongoing challenges with disruption, merchants need to set prices that reflect their business and their environment.
In this guide, you'll learn how to create a winning pricing strategy that both generates ROI and communicates the value of your business.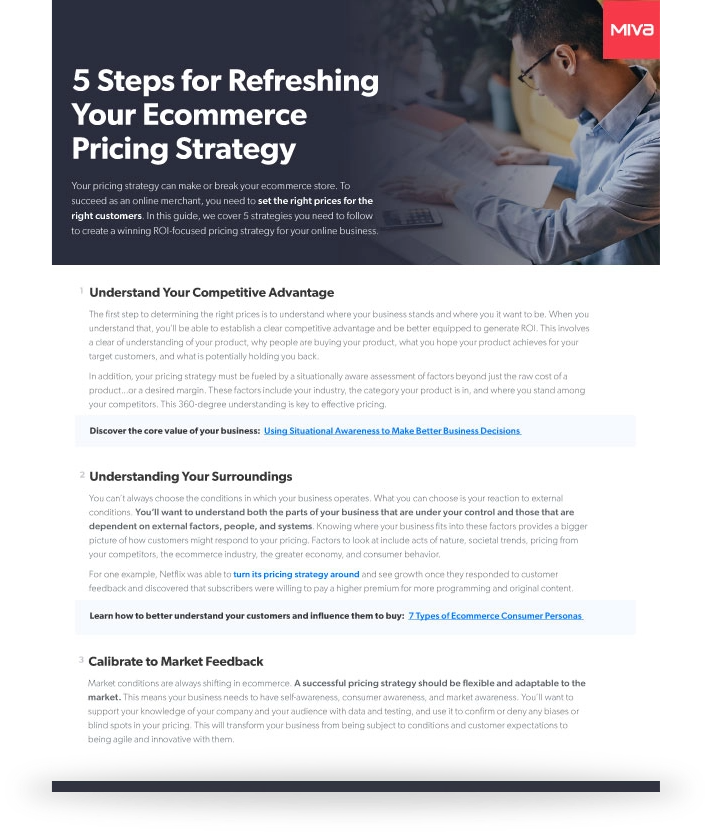 By submitting I confirm that I have read and agree to Miva's Privacy Policy.