Chase Paymentech, a subsidiary of JPMorgan Chase (JPMC), is a global leader in payment processing and merchant acquiring, capable of authorizing transactions in more than 130 currencies. The company's proprietary platforms provide access to a wide variety of payment methods, such as credit cards, debit cards, prepaid stored value cards and electronic check processing.

Read More | Visit Chase Paymentech

PayPal is the fast, easy, secure way to get paid online. Whether you choose to offer PayPal as a payment method, or use our payment processing or payment gateway solutions, you can enjoy an 18% sales increase and a 14% savings on credit-card processing costs. Plus, when you add PayPal as a payment option, you not only add trust and credibility to your site, but you can also tap into millions of active buyers who look for the PayPal way to pay.

Read More | Visit PayPal

FedEx® specialized services deliver more with your shipments. We deliver expertise, great service and greater value for all your shipping needs, virtually anytime, anywhere. Connect to major global markets with our reliable, world-class delivery. If you ship documents, packages, freight or dangerous goods—or if you need supply chain services, customs brokerage, global ocean and air cargo distribution, logistics, trade support, or business and document solutions—you can count on FedEx to deliver peace of mind.

Read more

UPS (NYSE: UPS) is a global leader in logistics, offering a broad range of solutions including the transportation of packages and freight; the facilitation of international trade, and the deployment of advanced technology to more efficiently manage the world of business. Headquartered in Atlanta, UPS serves more than 220 countries and territories worldwide. The company can be found on the Web at UPS.com and its corporate blog can be found at blog.ups.com. To get UPS news direct, visit pressroom.ups.com/RSS.

Visit UPS Ready | Visit UPS

With Amazon Payments, hundreds of millions of Amazon customers can pay on your site with the information already stored in their Amazon accounts. It's fast, easy and secure and helps you add new customers, increase sales, and reduce fraud costs. Leverage the trust of Amazon to grow your business. It's easy.

Read more | Visit Amazon Payments

Avalara is the recognized leader in web-based sales tax solutions and is transforming the sales and use tax compliance process for businesses of all sizes. With point-and-click ease, Avalara provides the fastest, easiest, most accurate and affordable way for e-commerce merchants to address their statutory tax requirements.

Read more | Visit Avalara

SearchSpring is an internal site search solution designed specifically for e-commerce and provides seamless, plug-and-play integration for Miva Merchant. Take sales to the next level by helping shoppers find exactly what they're looking for quickly, using an intuitive and feature rich interface.

Visit Searchspring

ShipStation is a web-based app that makes fulfilling and shipping your eCommerce orders easy. Import, organize, and process orders from wherever you sell (including Miva, Amazon, eBay, and over 60 others), and quickly ship them across various shipping carriers such as USPS, UPS, FedEx, DHL, and more. ShipStation makes the process easy by streamlining label generation, automating almost any manual task using custom rules, and syncing all the shipping data back to the online sales channel and your customer. Save hours every day using ShipStation, no matter where you sell or how you ship!

Read More | Visit ShipStation

buySAFE® offers a unique solution to one of the biggest challenges that online shoppers face – knowing whom to trust. A buySAFE Seal on a merchant's website or marketplace item listing indicates that the transaction is guaranteed with a bond from buySAFE and its surety partners — Liberty Mutual, Travelers, and ACE USA.

Read more | Visit buySAFE

TaxTools by AccurateTax.com is a full-cycle sales tax solution for e-commerce merchants that simplifies the sales tax process from customer to taxing authorities. It is designed to be a simple drop-in solution that frees merchants from the tedious maintenance of ever-changing sales tax rates and regulations.

Read more | Visit AccurateTax

CloudFlare offers the next generation in business grade performance and security. Since site speed is crucial for online shopping, a faster site means higher conversions and more sales. CloudFlare's customers benefit from an easy-to-use interface, customizations that propagate near instantly, and flat and predictable monthly pricing (regardless of bandwidth usage). Over 2 million web properties around the world trust CloudFlare to manage and optimize their web operations, providing a global content delivery network, DDoS attack mitigation, web application firewall, and dynamic content acceleration.

Read More | Visit CloudFlare

PowerReviews Express sets the standard for customer reviews solutions, and, in the words of one recent expert, even "raises the bar." That's why shoppers prefer PowerReviews Express to ordinary reviews.

Read more | Power Reviews

FeedExact.com is a solely-owned venture from NetBlazon, a premier e-business product development and consulting firm that has been providing e-commerce solutions since 1998.

Read more | Visit Feedexact

AddShoppers powers social commerce for over 10,000 brand websites including The Economist, NCR, O'Neill Clothing, Everlast, and St. Jude Children's Research Hospital. With just a few snippets of code, marketers are empowered with accurate revenue attribution, exportable lists of purchase influencers, and easy to create referral marketing campaigns including Refer-A-Friend and Social Rewards. With AddShoppers it's easy to collect more emails with dynamic targeted Smart Offers plus our Smart Social Sharing Buttons are built to enhance your email marketing and retargeting campaigns with powerful social data.

Read More | Visit AddShoppers

Argentis Consulting helps organizations achieve their business goals and develop lasting relationships with clients through the successful implementation and support of business application software. We have a strong team of experienced consultants that will help you generate more leads, make more sales, and earn higher profits.

Read more | Visit Argentis Consulting

eBridge Connections powers automated, bi-directional data integration between Miva and leading ERP/accounting packages such as Microsoft Dynamics AX, GP, NAV & SL, Sage 100, 300 & 500, NetSuite, SAP Business One, Epicor Enterprise and many others.

Read more | Visit eBridge Connections

AdRoll helps ecommerce businesses generate ROI and increase conversion rates through online display retargeting. AdRoll's advanced retargeting solution focuses on the browsing behaviors of people who leave your store without buying. We then match relevant ads to these people when they browse other sites online, and bring them back to complete their purchase.

Miva Merchant customers are able to try AdRoll FREE for two weeks.

Read more | Visit AdRoll

GlobalNimbus makes it easy to expand your online business to underserved markets around the world. Simply select the markets you'd like to sell more to and sign-up. The platform automatically deploys a translated version of your site that is search optimized for your target market(s).

You don't need to be a techie or a translator to use GlobalNimbus. All you need is something to sell. Ecommerce sales are skyrocketing in markets around the world. Get your share and take the world by storm with GlobalNimbus!

Read More | Visit GlobalNimbus

MailChimp helps you design email newsletters, share them on social networks, integrate with services you already use and track your results. It's like your own personal publishing platform. We make it easy to send email newsletters to your customers, manage your subscriber lists track campaign performance, and sync your email marketing with social networks like twitter, Facebook and linkedin. We take extremely powerful tools that sophisticated marketers use (like segmentations, a/b testing, and ROI tracking), and we make them accessible to anyone.

Read more | Visit MailChimp

Ortery is the leading manufacturer of computer-controlled product photography solutions for the eCommerce business. Ortery's products include a line of still shot studios, 360° turntables and 3D photography automation tools. Ortery's unique software driven solutions make it simple, fast and affordable for anyone on staff to instantly compose, capture and output professional-quality product shots and interactive rich media.

Read more | Visit Ortery Technologies

Shipwire's industry-leading enterprise logistics platform helps companies of all sizes grow sales, expand into new markets, and delight their customers by eliminating the hassles of shipping and storage. Shipwire provides online sellers with cloud-based logistics, shipping software and ecommerce order fulfillment services from warehouses around the world.

Read more | Visit Shipwire

Endicia® allows users to print pre-paid U.S. Postal Service® shipping labels directly from a PC, Mac, or API. DYMO Endicia allows companies to take advantage of the substantial savings of U.S. Postal Service® shipping with the ease-of-use of a commercial shipping software system. Our solutions include stand-alone desktop shipping tools, database integration, web services, and customizable APIs.

Read more | Visit Endicia

GoDataFeed.com is a Miva Merchant-integrated shopping channel marketing solution, helping you increase sales and visibility on a choice of more than 200+ comparison shopping channels and affiliate networks including Google Shopping, Amazon, NexTag, Connexity, ShareASale and more. Save time by seamlessly automating, optimizing and analyzing the entire data feed management process to attract more qualified shoppers to your online store.

Read more | Visit GoDataFeed

GlobalShopex is a fully integrated international checkout and shipping solution. With simple integration of the "international checkout" button in your cart, merchants can accept international orders from over 200 countries without any risk. GlobalShopex assumes all risk and alleviates all barriers associated with going global. GlobalShopex handles everything from international checkout, total landed cost quotes, international payment processing in local currency, export compliance and restrictions, international customer support, international shipping and returns.

Read More | Visit GlobalShopex

Bongo Checkout is an integrated international checkout that offers fraud protection guarantee, 1-5 day international transit to over 222 destinations worldwide, in addition to completed landed cost to 101 countries. Integration is simple through Miva Merchant and allows you to process all international orders as domestic orders.

Read More | Visit Bongo

ShipWorks® is the industry's leading shipping software, and we help online sellers ship more in less time. ShipWorks connects over 40 selling platforms, such as Miva Merchant, with direct integrations to shipping carriers like FedEx, UPS, USPS, and more. ShipWorks automates tasks, prints shipping labels, and acts as a hub for customer service. ShipWorks saves sellers several hours per day in work, and plays an important role in growing many online businesses.

Read More | Visit ShipWorks

Processing transactions reliably and securely is essential to your business. Authorize.Net, a leading payment gateway since 1996, provides solutions you can trust. More than 385,000 merchants trust Authorize.Net to process transactions, assist in fraud prevention and help their businesses grow.

Read More | Visit Authorize.net

Spring Metrics solutions increase revenue for online merchants through automated, real-time customer interaction at the point of customer conversion. Based on behavioral targeting of site visitors, Smart Offers from Spring Metrics increases conversion rates and captures more revenue from your existing site traffic. Spring Metrics shows you which marketing channels deliver buyers and which ones just cost you money - simply, clearly, and in real time.

Visit SpringMetrics

T-HUB is a multi-channel Order Manager solution designed to integrate your ecommerce stores with QuickBooks and Shipping services (UPS/FedEx/USPS). T-HUB now works with Miva Merchant!

Read More | Visit T-HUB

Strands Recommender offers Personalized Product Recommendations for your eCommerce Site & Email Marketing campaigns that are easy to install and won't break the bank! With 100+ customers in 10 countries and multiple awarded patents, this recommendation engine helps Miva merchants merchandise faster / better / cheaper, boost conversion and average basket metrics, and understand customers better.

Read more | Visit Strands Recommender

4Psite is a leading cloud based Order Management System that simplifies your eCommerce operations. 4Psite provides seamless integration & enables you to manage eCommerce sales in Miva Merchant, within a single interface. 4Psite captures & manages all of your orders, supports inventory, drop shipping, purchase orders, payment processing & real time shipping with USPS, UPS, and FedEx. 4Psite also offers sellers extensive business intelligence, built-in CRM, wholesale & manual order management, an eBay lister & other essential features to grow your business

Read More | Visit 4Psite

Parker Web specializes in providing website maintenance services to small businesses. In particular, Miva clients can expect an experienced partner familiar with servicing ecommerce websites within the Miva system.

Visit Parker Web

How much time and effort are you spending when shooting product photography for your website? Iconasys develops product photography software that is designed for users of any skill level to significantly increase photography workflow efficiencies (on average up to 650%) while creating better quality images. Iconasys offers software for still and 360 product photography. If you are currently shooting images in house, we guarantee our solutions will save you time and money - or your money back! Mention Miva at time of purchase to save $50.

Read More | Visit Iconasys

Convert shoppers with personalized cross-sell and upsell in your Miva store. Re-engage shoppers with abandon site and cart email. Increase sales 17% with 4-Tell's dynamic personalization that changes with every click your shoppers make.

Read More | Visit 4-Tell

Chase Paymentech, a subsidiary of JPMorgan Chase (JPMC), is a global leader in payment processing and merchant acquiring, capable of authorizing transactions in more than 130 currencies. The company's proprietary platforms provide access to a wide variety of payment methods, such as credit cards, debit cards, prepaid stored value cards and electronic check processing.

Read More | Visit Chase Paymentech

PayPal is the fast, easy, secure way to get paid online. Whether you choose to offer PayPal as a payment method, or use our payment processing or payment gateway solutions, you can enjoy an 18% sales increase and a 14% savings on credit-card processing costs. Plus, when you add PayPal as a payment option, you not only add trust and credibility to your site, but you can also tap into millions of active buyers who look for the PayPal way to pay.

Read More | Visit PayPal
FedEx® specialized services deliver more with your shipments. We deliver expertise, great service and greater value for all your shipping needs, virtually anytime, anywhere. Connect to major global markets with our reliable, world-class delivery. If you ship documents, packages, freight or dangerous goods—or if you need supply chain services, customs brokerage, global ocean and air cargo distribution, logistics, trade support, or business and document solutions—you can count on FedEx to deliver peace of mind.
Read more

UPS (NYSE: UPS) is a global leader in logistics, offering a broad range of solutions including the transportation of packages and freight; the facilitation of international trade, and the deployment of advanced technology to more efficiently manage the world of business. Headquartered in Atlanta, UPS serves more than 220 countries and territories worldwide. The company can be found on the Web at UPS.com and its corporate blog can be found at blog.ups.com. To get UPS news direct, visit pressroom.ups.com/RSS.

Visit UPS Ready | Visit UPS

With Amazon Payments, hundreds of millions of Amazon customers can pay on your site with the information already stored in their Amazon accounts. It's fast, easy and secure and helps you add new customers, increase sales, and reduce fraud costs. Leverage the trust of Amazon to grow your business. It's easy.

Read more | Visit Amazon Payments
Avalara is the recognized leader in web-based sales tax solutions and is transforming the sales and use tax compliance process for businesses of all sizes. With point-and-click ease, Avalara provides the fastest, easiest, most accurate and affordable way for e-commerce merchants to address their statutory tax requirements.

Read more | Visit Avalara

SearchSpring is an internal site search solution designed specifically for e-commerce and provides seamless, plug-and-play integration for Miva Merchant. Take sales to the next level by helping shoppers find exactly what they're looking for quickly, using an intuitive and feature rich interface.
Visit Searchspring

ShipStation is a web-based app that makes fulfilling and shipping your eCommerce orders easy. Import, organize, and process orders from wherever you sell (including Miva, Amazon, eBay, and over 60 others), and quickly ship them across various shipping carriers such as USPS, UPS, FedEx, DHL, and more. ShipStation makes the process easy by streamlining label generation, automating almost any manual task using custom rules, and syncing all the shipping data back to the online sales channel and your customer. Save hours every day using ShipStation, no matter where you sell or how you ship!

Read More | Visit ShipStation

TaxTools by AccurateTax.com is a full-cycle sales tax solution for e-commerce merchants that simplifies the sales tax process from customer to taxing authorities. It is designed to be a simple drop-in solution that frees merchants from the tedious maintenance of ever-changing sales tax rates and regulations.

Read more | Visit AccurateTax

buySAFE® offers a unique solution to one of the biggest challenges that online shoppers face – knowing whom to trust. A buySAFE Seal on a merchant's website or marketplace item listing indicates that the transaction is guaranteed with a bond from buySAFE and its surety partners — Liberty Mutual, Travelers, and ACE USA.

Read more | Visit buySAFE

Strands Recommender offers Personalized Product Recommendations for your eCommerce Site & Email Marketing campaigns that are easy to install and won't break the bank! With 100+ customers in 10 countries and multiple awarded patents, this recommendation engine helps Miva merchants merchandise faster / better / cheaper, boost conversion and average basket metrics, and understand customers better.

Read more | Visit Strands Recommender

PowerReviews Express sets the standard for customer reviews solutions, and, in the words of one recent expert, even "raises the bar." That's why shoppers prefer PowerReviews Express to ordinary reviews.

Read more | Power Reviews

FeedExact.com is a solely-owned venture from NetBlazon, a premier e-business product development and consulting firm that has been providing e-commerce solutions since 1998.

Read more | Visit Feedexact

AddShoppers powers social commerce for over 10,000 brand websites including The Economist, NCR, O'Neill Clothing, and Everlast. With just a few snippets of code, marketers are empowered with accurate revenue attribution, exportable lists of purchase influencers, and easy to create referral marketing campaigns including Refer-A-Friend and Social Rewards. With AddShoppers it's easy to collect more emails with dynamic targeted Smart Offers plus our Smart Social Sharing Buttons are built to enhance your email marketing and retargeting campaigns with powerful social data.

Read More | Visit AddShoppers
Argentis Consulting helps organizations achieve their business goals and develop lasting relationships with clients through the successful implementation and support of business application software. We have a strong team of experienced consultants that will help you generate more leads, make more sales, and earn higher profits.

Read more | Visit Argentis Consulting

eBridge Connections powers automated, bi-directional data integration between Miva and leading ERP/accounting packages such as Microsoft Dynamics AX, GP, NAV & SL, Sage 100, 300 & 500, NetSuite, SAP Business One, Epicor Enterprise and many others.

Read more | Visit eBridge Connections

AdRoll helps ecommerce businesses generate ROI and increase conversion rates through online display retargeting. AdRoll's advanced retargeting solution focuses on the browsing behaviors of people who leave your store without buying. We then match relevant ads to these people when they browse other sites online, and bring them back to complete their purchase.

Miva Merchant customers are able to try AdRoll FREE for two weeks.

Read more | Visit AdRoll

GlobalNimbus makes it easy to expand your online business to underserved markets around the world. Simply select the markets you'd like to sell more to and sign-up. The platform automatically deploys a translated version of your site that is search optimized for your target market(s).

You don't need to be a techie or a translator to use GlobalNimbus. All you need is something to sell. Ecommerce sales are skyrocketing in markets around the world. Get your share and take the world by storm with GlobalNimbus!

Read More | Visit GlobalNimbus

MailChimp helps you design email newsletters, share them on social networks, integrate with services you already use and track your results. It's like your own personal publishing platform. We make it easy to send email newsletters to your customers, manage your subscriber lists track campaign performance, and sync your email marketing with social networks like twitter, Facebook and linkedin. We take extremely powerful tools that sophisticated marketers use (like segmentations, a/b testing, and ROI tracking), and we make them accessible to anyone.

Read more | Visit MailChimp

Ortery is the leading manufacturer of computer-controlled product photography solutions for the eCommerce business. Ortery's products include a line of still shot studios, 360° turntables and 3D photography automation tools. Ortery's unique software driven solutions make it simple, fast and affordable for anyone on staff to instantly compose, capture and output professional-quality product shots and interactive rich media.

Read more | Visit Ortery Technologies

Shipwire's industry-leading enterprise logistics platform helps companies of all sizes grow sales, expand into new markets, and delight their customers by eliminating the hassles of shipping and storage. Shipwire provides online sellers with cloud-based logistics, shipping software and ecommerce order fulfillment services from warehouses around the world.

Read more | Visit Shipwire

Endicia® allows users to print pre-paid U.S. Postal Service® shipping labels directly from a PC, Mac, or API. DYMO Endicia allows companies to take advantage of the substantial savings of U.S. Postal Service® shipping with the ease-of-use of a commercial shipping software system. Our solutions include stand-alone desktop shipping tools, database integration, web services, and customizable APIs.

Read more | Visit Endicia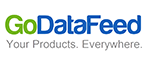 GoDataFeed.com is a Miva Merchant-integrated shopping channel marketing solution, helping you increase sales and visibility on a choice of more than 200+ comparison shopping channels and affiliate networks including Google Shopping, Amazon, NexTag, Connexity, ShareASale and more. Save time by seamlessly automating, optimizing and analyzing the entire data feed management process to attract more qualified shoppers to your online store.

Read more | Visit GoDataFeed

GlobalShopex is a fully integrated international checkout and shipping solution. With simple integration of the "international checkout" button in your cart, merchants can accept international orders from over 200 countries without any risk. GlobalShopex assumes all risk and alleviates all barriers associated with going global. GlobalShopex handles everything from international checkout, total landed cost quotes, international payment processing in local currency, export compliance and restrictions, international customer support, international shipping and returns.

Read More | Visit GlobalShopex

Bongo Checkout is an integrated international checkout that offers fraud protection guarantee, 1-5 day international transit to over 222 destinations worldwide, in addition to completed landed cost to 101 countries. Integration is simple through Miva Merchant and allows you to process all international orders as domestic orders.

Read More | Visit Bongo
ShipWorks® is the industry's leading shipping software, and we help online sellers ship more in less time. ShipWorks connects over 40 selling platforms, such as Miva Merchant, with direct integrations to shipping carriers like FedEx, UPS, USPS, and more. ShipWorks automates tasks, prints shipping labels, and acts as a hub for customer service. ShipWorks saves sellers several hours per day in work, and plays an important role in growing many online businesses.

Read More | Visit ShipWorks

Processing transactions reliably and securely is essential to your business. Authorize.Net, a leading payment gateway since 1996, provides solutions you can trust. More than 385,000 merchants trust Authorize.Net to process transactions, assist in fraud prevention and help their businesses grow.

Read More | Visit Authorize.net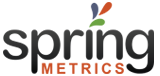 Spring Metrics solutions increase revenue for online merchants through automated, real-time customer interaction at the point of customer conversion. Based on behavioral targeting of site visitors, Smart Offers from Spring Metrics increases conversion rates and captures more revenue from your existing site traffic. Spring Metrics shows you which marketing channels deliver buyers and which ones just cost you money - simply, clearly, and in real time.
Visit SpringMetrics

T-HUB is a multi-channel Order Manager solution designed to integrate your ecommerce stores with QuickBooks and Shipping services (UPS/FedEx/USPS). T-HUB now works with Miva Merchant!

Read More | Visit T-HUB

4Psite is a leading cloud based Order Management System that simplifies your eCommerce operations. 4Psite provides seamless integration & enables you to manage eCommerce sales in Miva Merchant, within a single interface. 4Psite captures & manages all of your orders, supports inventory, drop shipping, purchase orders, payment processing & real time shipping with USPS, UPS, and FedEx. 4Psite also offers sellers extensive business intelligence, built-in CRM, wholesale & manual order management, an eBay lister & other essential features to grow your business

Read More | Visit 4Psite

Parker Web specializes in providing website maintenance services to small businesses. In particular, Miva clients can expect an experienced partner familiar with servicing ecommerce websites within the Miva system.
Visit Parker Web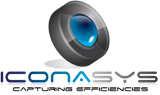 How much time and effort are you spending when shooting product photography for your website? Iconasys develops product photography software that is designed for users of any skill level to significantly increase photography workflow efficiencies (on average up to 650%) while creating better quality images. Iconasys offers software for still and 360 product photography. If you are currently shooting images in house, we guarantee our solutions will save you time and money - or your money back! Mention Miva at time of purchase to save $50.

Read More | Visit Iconasys

Convert shoppers with personalized cross-sell and upsell in your Miva store. Re-engage shoppers with abandon site and cart email. Increase sales 17% with 4-Tell's dynamic personalization that changes with every click your shoppers make.

Read More | Visit 4-Tell

CloudFlare offers the next generation in business grade performance and security. Since site speed is crucial for online shopping, a faster site means higher conversions and more sales. CloudFlare's customers benefit from an easy-to-use interface, customizations that propagate near instantly, and flat and predictable monthly pricing (regardless of bandwidth usage). Over 2 million web properties around the world trust CloudFlare to manage and optimize their web operations, providing a global content delivery network, DDoS attack mitigation, web application firewall, and dynamic content acceleration.

Read More | Visit CloudFlare